Wise Auto Tools: As a master auto technician, I've worked at several auto repair shops over the years. I've worked at a small independent shop and for nation wide chains. There are several things that can make a shop more successful. It starts with the individuals that write the service tickets. They provide the "first impression" that a customer gets. Listening to a customer's concern and relaying the description of the problem to the tech is one of the most crucial steps in having happy repeat customers. That's one reason smaller shops have an advantage in my opinion, because many times Mom and Pop shops have better communication due to the close knit nature, compared to a larger operation with multiple techs working under one service writer. Many times in a small shop, the same person that greets the customer initially, ends up being the one working on the car. Of course there's a balance that needs to be maintained because anyone can be stretched too thin. I worked at a Good Year Tire store many years ago when sometimes I would be the one greeting the customer, go on to sell the service, write the service ticket, inspect and diagnose the problem on the vehicle, prepare a written estimate, call the customer back or speak with them in person (if they were waiting) to sell the job, look up the parts or order the parts from the local parts store (sometimes more than one) and then do the actual repair, test drive and notify the customer if there were any issues. Of course it didn't always play out exactly like that but you get the idea. Throw in a few "incorrect or defective parts" sometimes and it makes it very difficult to provide seamless service. I've also worked at CarMax, when most of the time I never saw the customer unless the service writer called me up to go with a customer on a test drive to listen for a noise or to see if the customer could duplicate some sort of issue to make it easier to diagnose the problem.
Promoting a small independent auto repair shop requires a strategic approach to reach potential customers and build brand awareness. But let's not overlook the importance of being sincere and always trying to do the right thing. Treating every customer like a good friend or family member, that will truly gain repeat customers. Someone once said "No one cares how much you know unless they know how much you care.". That has to come from within. If you've got that under control here's some other tips that may help.
Online Presence:
Build a professional website: Create a user-friendly website that showcases your services, location, contact information, and customer testimonials. Local SEO: Optimize your website for local search by including relevant keywords, meta tags, and consistent NAP (Name, Address, Phone number) across online directories. Online directories: List your business on popular directories like Google My Business, Yelp, Yellow Pages, and local business directories to improve online visibility. Social media: Establish a presence on social media platforms like Facebook, Instagram, and Twitter. Share engaging content, offer promotions, and respond promptly to customer inquiries. resist the temptation to pay someone to make posts for you. Only you can provide the best posts with real-life scenarios and pictures from your shop. Generic posts that are cranked out by PR companies tend to be good only for search engines and worthless for real potential customers.
Customer Reviews and Testimonials:
Encourage satisfied customers to leave reviews on platforms like Google, Yelp, and Facebook. Positive reviews can significantly influence potential customers. Display customer testimonials on your website and social media platforms to build trust and credibility. Local Partnerships and Networking:
Collaborate with local businesses such as car dealerships, towing companies, auto parts stores, and car rental agencies. Offer referral incentives to generate leads. Participate in local community events and sponsor local sports teams or charity events to enhance brand visibility.
Loyalty Programs and Referral Incentives:
Implement a loyalty program that rewards repeat customers with discounts, exclusive offers, or free services. Offer referral incentives to existing customers who refer new clients to your shop. This can include discounts on future services or a free oil change.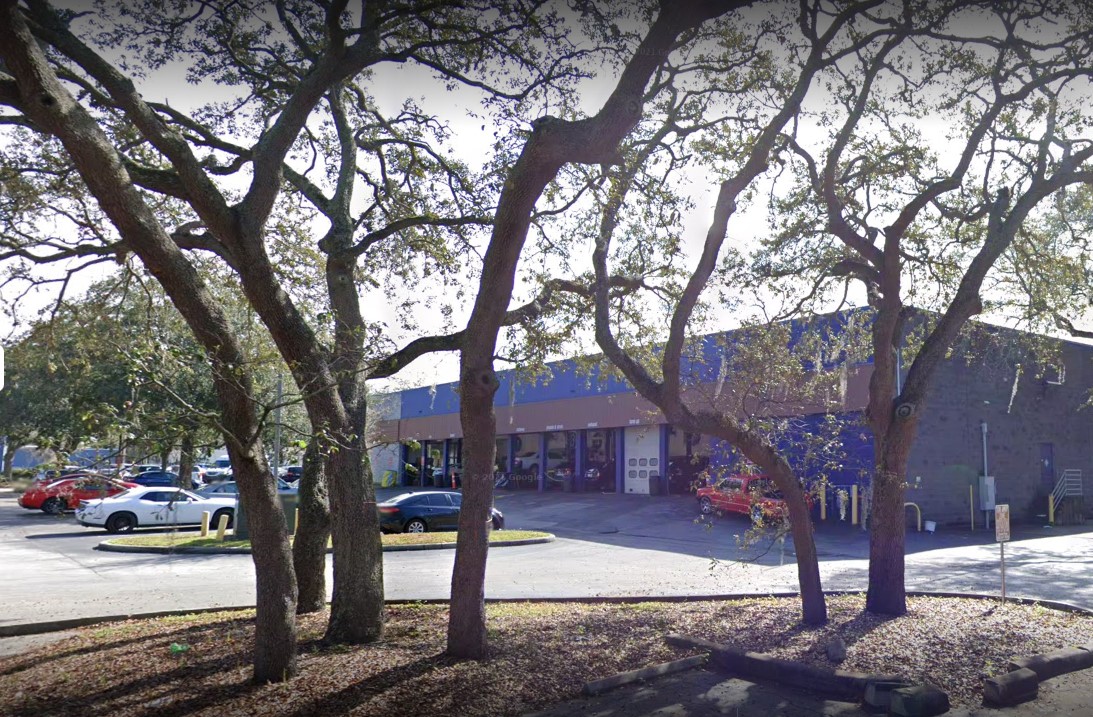 This is a picture of Pep Boys 10 bay service center I worked at back in the 1990's.
Exceptional Customer Service:
As mentioned before, provide excellent customer service and prioritize customer satisfaction. Word-of-mouth recommendations can be powerful for a small business. If you have employees train them, to be knowledgeable, courteous, and attentive to customer needs. Encourage techs to get certified in more areas and maintain the certs they already have. When you show that you care, your employees will likely emulate your behavior.
Traditional Advertising:
If budget allows, advertise in local newspapers, community magazines, or radio stations that target your desired customer base. Use signage, banners, or vehicle wraps to promote your business within your local area. Special
Offers and Discounts:
Run promotional campaigns offering discounts on specific services, seasonal packages, or maintenance bundles. Consider partnering with local coupon booklets or online deal websites to reach a wider audience. Remember to track the effectiveness of your marketing efforts to identify what strategies work best for your auto repair shop. Adapt your approach over time based on customer feedback and evolving market trends.
Hey if you made it this far thanks for reading. Do us a favor and keep us book marked for upcoming articles related to the automotive repair industry and of course the latest on auto tools that we sell.
Recent Posts
We had a recent customer that asked this question.Question - I need a big sert for a 2000 Chevy Silv …

Modern car engines are made with a combination of materials, including aluminum and plastic, for var …

Floor jacks are a great shop tool or lifting vehicles or lifting the engine slightly so a motor m …