WiseAutoTools.com Summary: We cover how to check the spark plug size, to help determine which is the correct repair insert for fixing stripped spark plug threads. We explain how to measure the diameter, thread pitch and reach as well as an easy way to determine the seat type. All important factors when choosing a thread repair insert and kit for repairing blown out spark plug threads. The simplest way to determine the size is to look up the spark plug for your vehicle on a parts store website and check the specifications. Read on to learn more about what those measurements actually mean and how you can measure them yourself.
The thread pitch is simply a measurement of how coarse (or fine) the threads are. Most spark plugs in vehicles today are metric M14x1.25. The 14mm is the diameter and the thread pitch is 1.25mm. Thread pitch is the measurement between each thread (measuring from peak to peak) there's 1.25 millimeters.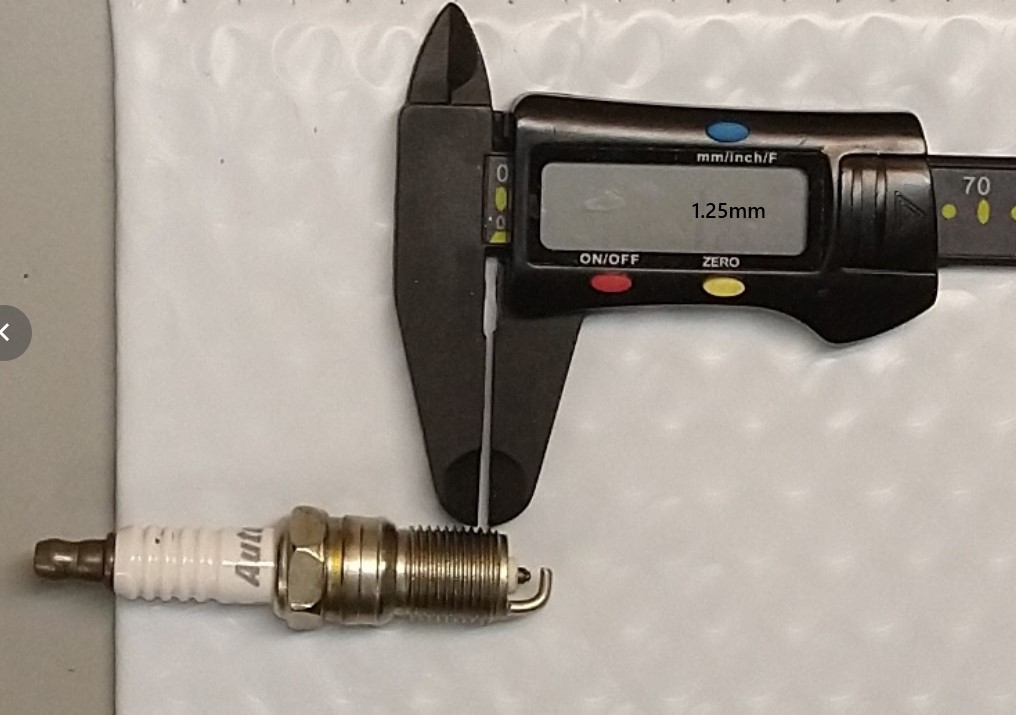 The diameter of the plug is the measurement of the width of the threaded part of the plug on the widest part including the threads. The measurement may actually be a little under but is typically rounded up. In the example above the spark plug measures 13.80mm wide but is considered 14mm.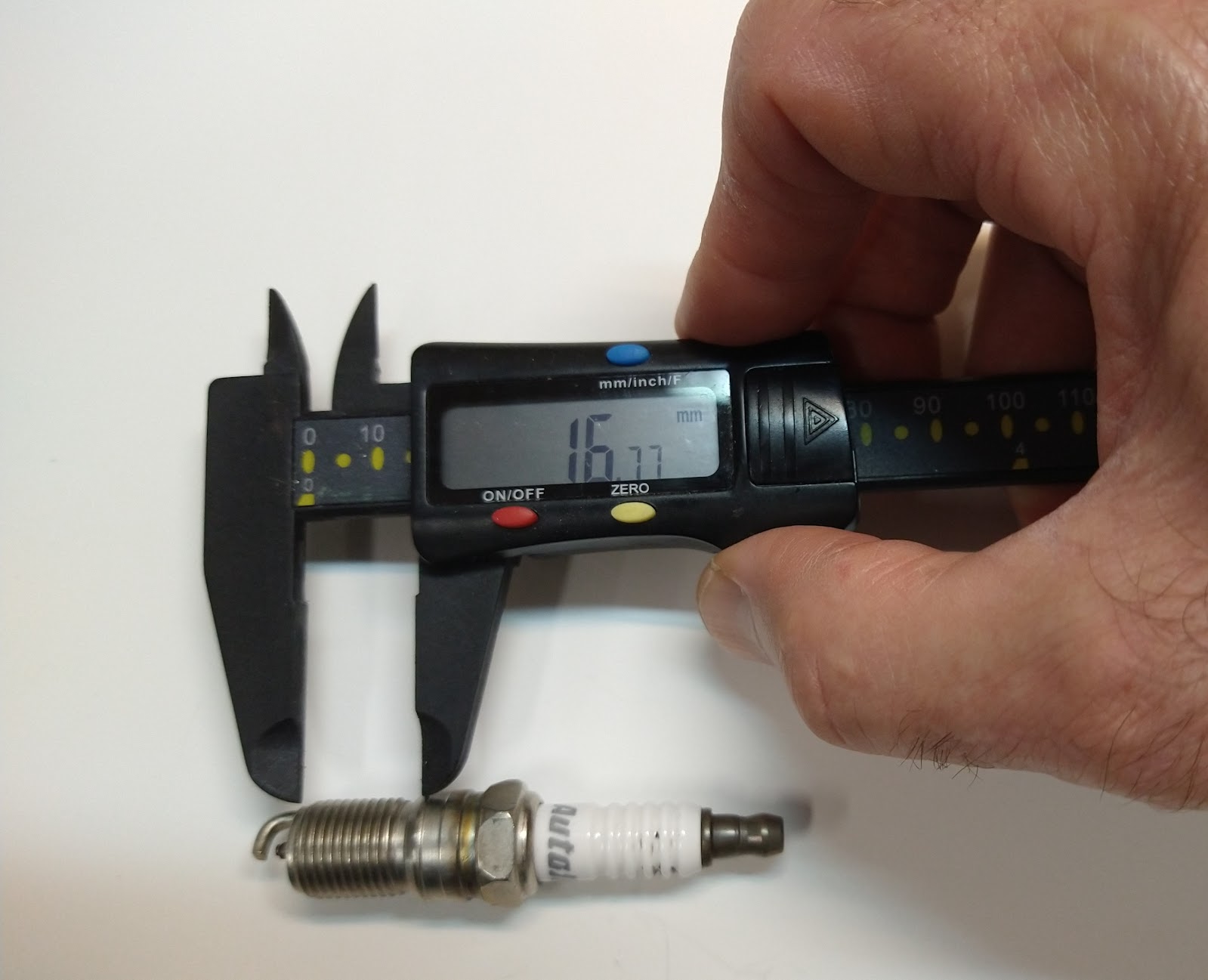 The "reach" is about 16.8mm which is considered 3/4 reach. I know 3/4" is closer to 19mm but generally the reach is considered 3/4 reach.
The seat of most domestic vehicles is a Taper Seat. Most foreign vehicles has a gasket of Washer Seat. So when there is no washer, the plug has a taper seat and when there is a gasket or washer, you guessed it... it's a washer seat. With Time Sert products the taper seat inserts are nickel or silver plated and washer seat inserts are copper or brass plated. This makes it easy to identify silver colored inserts as taper seat inserts and copper colored inserts as washer seat inserts. Also as mentioned in the first image, the hex size, or the size spark plug socket does not identify the actual plug diameter, although it could help in identifying the size spark plug based on product specifications when looking up the spark plug on a parts website. The M14x1.25 plug typically takes a 5/8" socket and an M16x1.5 spark plug used in some 3V engines takes a 9/16" socket.
For even more information, see our main page with many more articles and videos on how to repair stripped threads.
We've been selling specialty tools and aluminum thread repair kits since 2005. Call for assistance in finding the best spark plug thread repair kit for your situation at 800-524-9783 or 800-734-8665 x251 or provide your details by using our Contact Form.
Recent Posts
We had a recent customer that asked this question.Question - I need a big sert for a 2000 Chevy Silv …

Modern car engines are made with a combination of materials, including aluminum and plastic, for var …

Floor jacks are a great shop tool or lifting vehicles or lifting the engine slightly so a motor m …