Buying a new vehicle can be frustrating to say the least. Paying more than you should can have a negative affect on how you feel about the vehicle for many years to come. In this short article I'll share my experience shopping for a new Frontier pick up truck during the chip shortage and while crazy market adjustments are being routinely charged for the most desirable vehicles.
In the past I would have never considered paying MSRP for a vehicle. That was just the starting place to negotiate down from. In the current market though (as I'm writing this), not paying above MSRP is about all you can hope for. Definitely a crazy market.
This inflated car market can be used to your advantage if you have a used vehicle to sell. I sold my 2013 Nissan Frontier SV in a private sale. I purchased it in 2013 for 28k out the door. Nine years later in this crazy market I sold it for 21.5k very easily. It was very clean and only had 63,000 miles on it.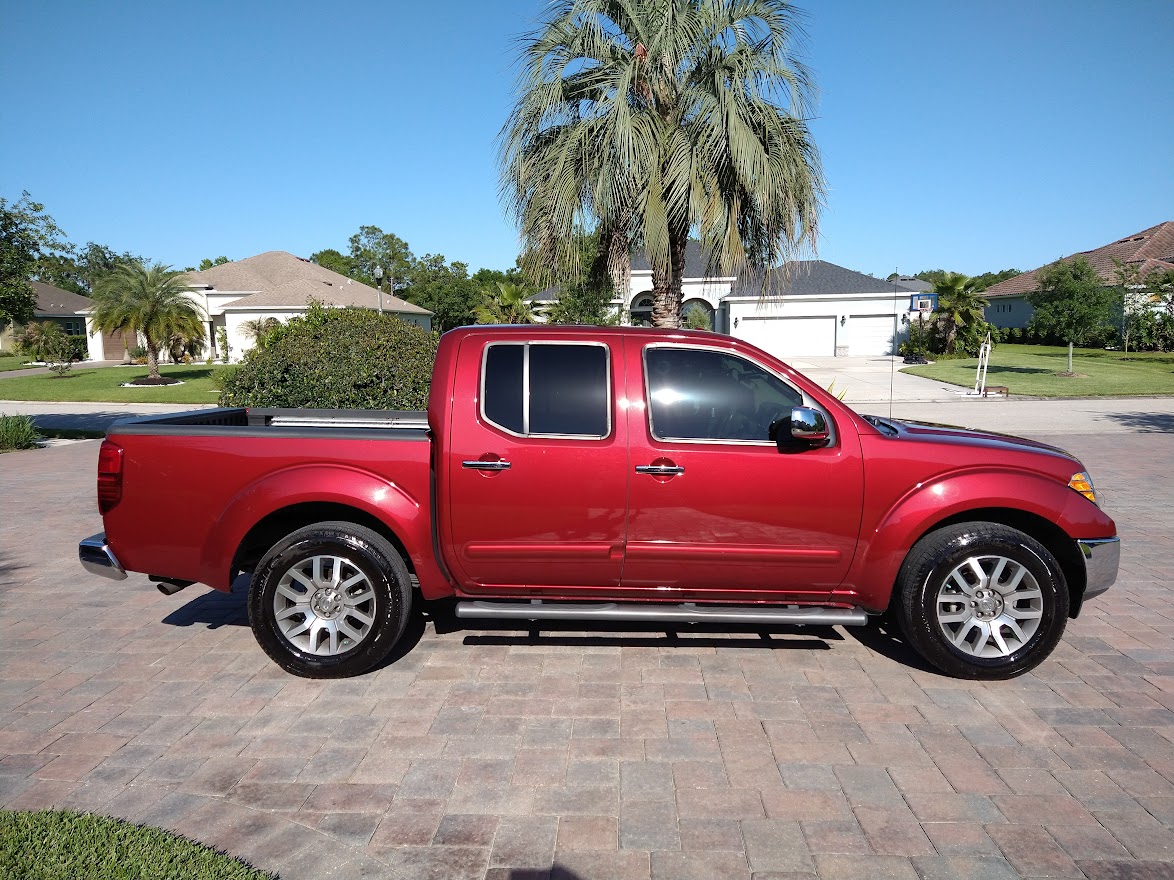 Clean used vehicles are in high demand because people want to avoid the dealers with their high prices, add-on fees, market adjustments etc. I understand. I wondered if I had made a mistake getting rid of my truck and then being forced, myself, to negotiate a deal for a new one. Especially when market adjustment fees varied greatly from one dealer to the next.
Step One.
Use Nissan's website, to find the Frontier with the options you want. You can search by a specific dealer, miles range from your location etc. I like that you can see the dealers inventory and "in transit" vehicles.
Step Two.
Send out feelers to dealerships for trucks you are interested in. Email and ask for a written quote (for a specific vehicle by providing the VIN), to be emailed to you. Explain you are not paying the market adjustment. Below is a video that highlights how crazy the market adjustment fee actually is, otherwise known as a GOUGE FEE.
I've had dealers tell me that everyone charges that. This is NOT true. I've had dealers tell me their market adjustment is 20k. Then they contact me again on a follow-up and they say oh no you misunderstood or heard wrong, we'll only charge 10k. I tell them I know what I was told and ask them "what part of I'm not paying a market adjustment fee did you not understand?" In any case the purpose of checking with multiple dealers is to determine which ones you may be able to do business with and which ones you will not. By emailing or texting, a lot of time is saved by not traveling to the dealers. Some dealers will only negotiate in person and will not provide a written estimate. Cull those dealers right away. By not providing up front pricing they most likely will not be straight forward in person either.
Step Three.
This could be part of step two. Avoid the add-ons. Some dealers require dealer add-ons, known as addendums. This should be discovered when a written quote is provided. Basically it's an over-priced fluff package. Over-priced oil changes, window tint and may even include some things you get for free at other dealerships without paying extra, like floor mats a tank of gas etc.
Step Four.
Fill out your credit application and place a deposit ahead of time. These Frontiers are going fast. Especially the ones at dealers that don't charge market adjustments. Make the deposit and secure the vehicle. Even if you are wanting to pay cash, escaping the finance guy may not be avoided. The good news is that this can be paid off within three months with no penalty and minimal interest.
I bought mine at Coggin Nissan in Jacksonville Florida. Quite a drive for me (about 8 hours round trip) but worth it. Crown Nissan in St Petersburg would have been much closer and they were not charging a market adjustment fee either, but they just did not have the exact vehicle I wanted. They did try to get one that fit the bill from another dealership but was unable. Would have loved to have done business with them since they seemed honest and put forth some effort.
Time will tell if the market cools off or not. With high inflation and the chip shortage not ending for awhile, it's anyone's guess. All we can do is the best we can do and DON"T pay the GOUGE!
Recent Posts
WiseAutoTools.com Summary: Wise Auto Tools provides spark plug thread repair kits to fix stripp …

WiseAutoTools.com Summary: In this article, we cover three of the best oversize Ford spark plug thre …

General Motors (GM) has produced several vehicles with a GEN V 5.3L or 6.2L engine, including the Ch …