I've sold quite a few cars over the years, and let me tell you, technology has completely changed the game. Recently, when we had to part ways with my wife's beloved 2013 Infiniti G37 Journey Coupe to make room for a shiny new 2023 Lexus RC 350 F Sport, things got pretty interesting. Let me walk you through the wild ride we had with Carvana!
First off, when we were deciding what price to list the G37 for, we checked out offers from Carmax, which served as a good starting point. The convenience of researching car values online is incredible nowadays. You don't even have to leave your home to get an idea of what your car is worth; Carmax and other platforms make it easy.
So, the Lexus dealers we spoke to offered us a range between 11k and 15k for the G37, but Carmax came in with a solid 15k offer. Now, it's common knowledge that trade-in values are typically lower than what you'd get through a private sale. Dealers have to make their profit, right? But with Carmax, it's not really a trade-in; they just buy your car outright. Their famous slogan, "We'll buy your car even if you don't buy ours," says it all.
At this point, I was thinking that my best bet would be to sell the car privately. With the offers I had received, I figured I could probably get around 17-18k from an individual if I advertised on platforms like Facebook Marketplace or NextDoor, both of which are excellent for listing cars for free. So, I put together a detailed ad with lots of pictures and posted it online. Soon enough, I started getting inquiries, including one from a guy connected to Gettel Autogroup, a car dealership chain in our area.
This guy made a couple of offers, but the highest he went was 14k. I politely told him that the asking price was higher, and we couldn't go that low. He understood, and a few minutes later, he messaged me again, suggesting that I check with Carvana. Apparently, Carvana was paying unusually high prices for cars like ours. Intrigued, I decided to give it a shot.
I visited Carvana's website, entered the details of our car, and within minutes, we had an offer of 19k! I was floored. You know the saying, "If it sounds too good to be true, it probably is"? Well, I was a bit skeptical, but it turned out to be a real offer.
We got the green light to proceed with the sale, and we arranged to drop off the car at a Carvana location in Tampa, which was about a 45-minute drive away. They did offer to pick it up from our place for a fee, but since it wasn't that far, we decided to drive it there ourselves. These are crazy times, but the convenience was incredible.
Looking back, we felt incredibly fortunate that we hadn't settled for a lower offer before discovering Carvana. If Carvana is still around in the future, I'm definitely going to check with them first before selling any vehicle. It was a smooth and pleasant experience, and I highly recommend giving them a shot if you're in the market to sell your used car.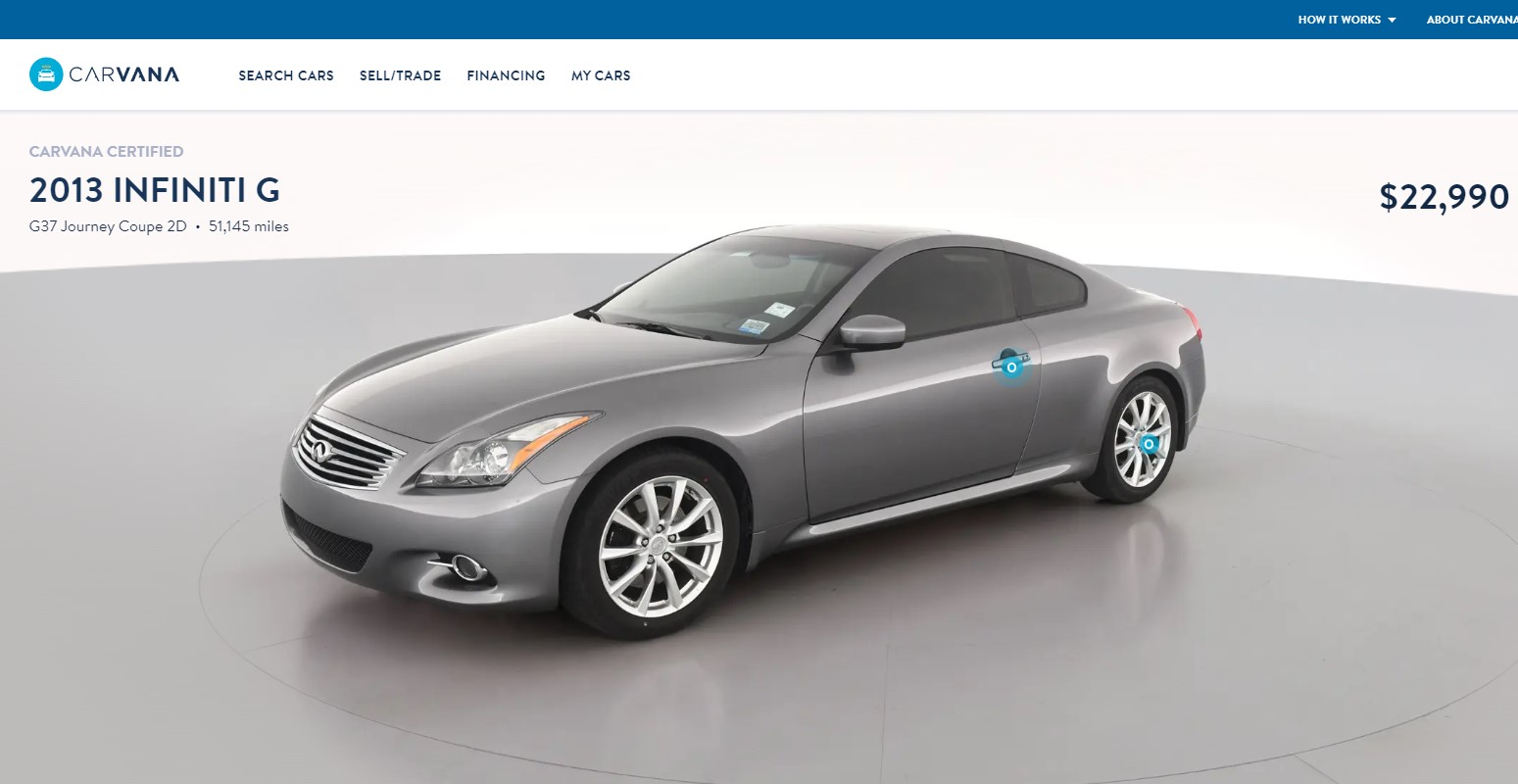 Update! It took about ten days from the time we sold our car to Carvana until they listed it for sale on their website. They have it listed for $22,990. Not much mark up in my opinion after inspecting, servicing, detailing (although this car was very clean already) and holding costs. Very interesting.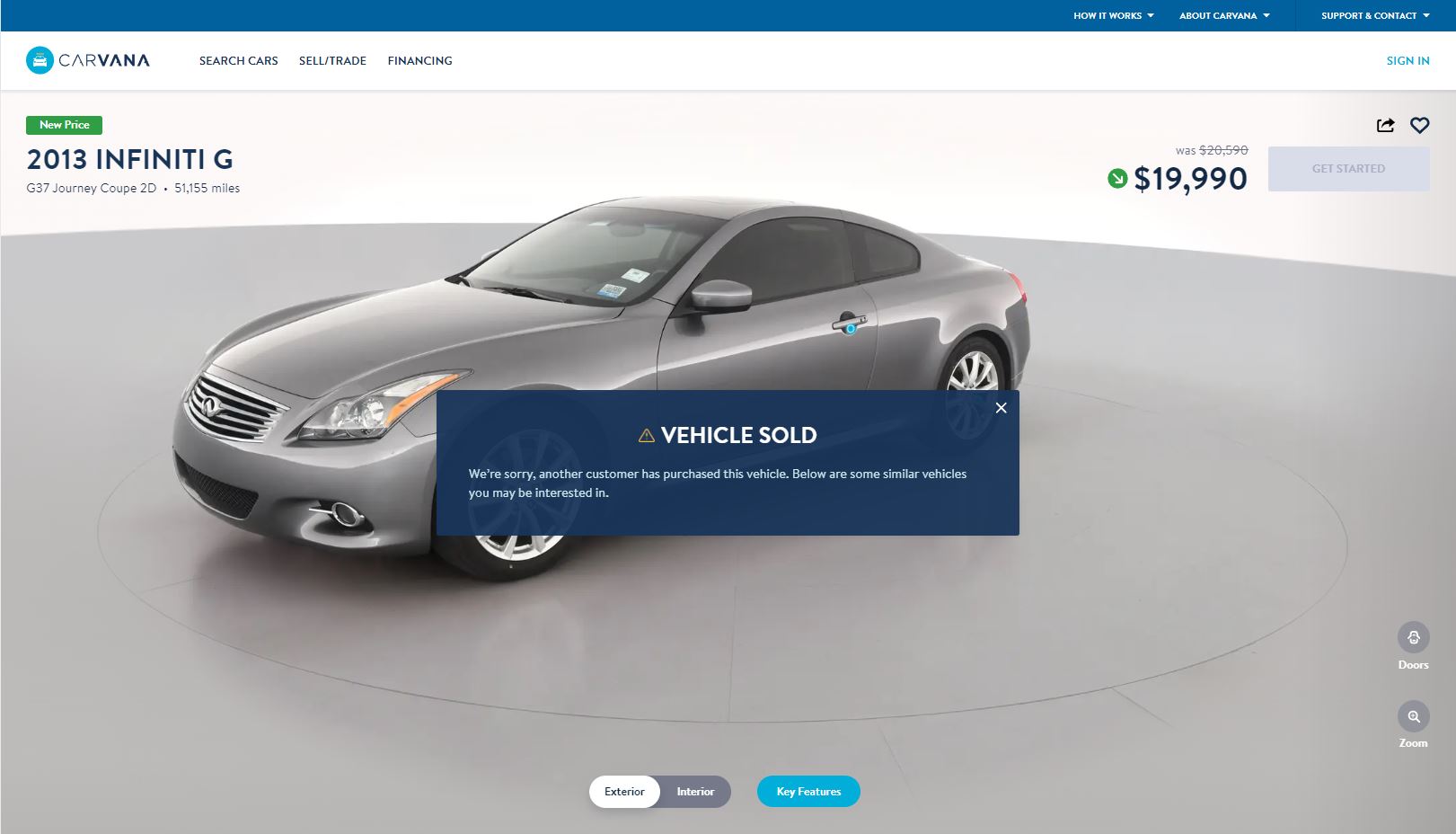 90 Day Update! Carvana lowered the price by $500 multiple times and finally sold the car for $19,990. After holding the car for three months and only making about $700 I'd say they definitely lost on this one. After holding costs of approximately $10 a day (10 x 90 = $900), costs to service and clean the vehicle etc. they clearly lost over-all. Oh and $10 a day is probably conservative. Back when I worked at Carmax this amount was the rule of thumb approximation. That was over a decade ago so holding costs would likely be higher now.
Wise Auto Tools' commitment over the years has been to provide our readers and customers with automotive related and car repair articles and supply specialty tools to help them complete their projects. Remember to save our website as a favorite and consider us for your upcoming automotive tool needs.
Recent Posts
We had a recent customer that asked this question.Question - I need a big sert for a 2000 Chevy Silv …

Modern car engines are made with a combination of materials, including aluminum and plastic, for var …

Floor jacks are a great shop tool or lifting vehicles or lifting the engine slightly so a motor m …