Just wanted to say thanks, these bits worked great to remove an EZ Out that broke inside of a broken 5/16x18 stud in a 1" blind hole at the end of a crankshaft.
First picture shows partial removal of the EZ-Out, second picture is the tapped hole after the broken pieces were removed, made possible by your tooling. Total time from start to finish, including thread chasing with 3 taps, was less than an hour after starting with your Rescue Bit.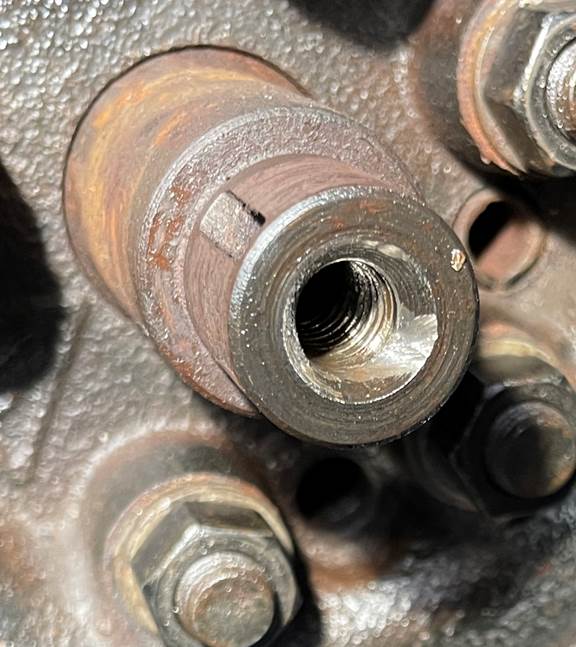 Share with others, use as you wish.
Thanks,
Paul from Long Beach Indiana.
See our Rescue Bits for sale now by clicking this link - Rescue Bits.
Recent Posts
WiseAutoTools.com Summary: Wise Auto Tools provides spark plug thread repair kits to fix stripp …

WiseAutoTools.com Summary: In this article, we cover three of the best oversize Ford spark plug thre …

General Motors (GM) has produced several vehicles with a GEN V 5.3L or 6.2L engine, including the Ch …